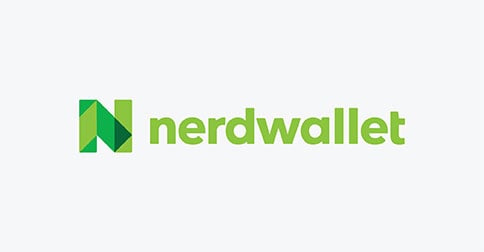 Coinbase was launched in San Francisco in 2012 and is the largest cryptocurrency trading platform in the U.S. It's also ranked among the top crypto exchanges in the world by traffic, liquidity and trading volumes, according to CoinMarketCap.com, a market research website.
Besides a cryptocurrency brokerage, Coinbase also offers custodial services for cryptocurrency storage for institutions, a cryptocurrency payments platform for businesses and its own cryptocurrency, USD Coin (USDC), a stable cryptocurrency linked to the U.S. dollar. In April, Coinbase became the first U.S. crypto trading company listed on a U.S. exchange, an initial public offering that valued the company at around $86 billion. (Related: Want to buy Coinbase stock? Here's what to consider.)
This review focuses on the company's brokerage operation. Users have the choice to trade on Coinbase or Coinbase Pro, a premium service that includes the ability to make crypto-to-crypto transactions and other advanced trading functions. Coinbase also has a free digital wallet for users on both iOS and Android platforms.
One feature of Coinbase: While cryptocurrency brokerages are not insured by the Securities Investor Protection Corporation, or SIPC, Coinbase privately insures its site for any losses due to theft or hacks of the site.
Coinbase is best for:
Coinbase at a glance
| | |
| --- | --- |
| | |
| Trading and transaction fees | 0.5% to 4.5% depending on payment method, cryptocurrency type, transaction size and platform. Other fees may apply. |
| Number of cryptocurrencies | 56, with a further few available in Pro. |
| Crypto-to-crypto trading pairs | 60-plus pairs with Coinbase Pro. |
| | Some information not easily found on the website. |
| Can use your own digital wallet? | |
| | Two highly rated apps for iOS and Android. |
| | Just email support. Emergency phone number provided to disable your account. |
| | $5 in free bitcoin upon account sign-up. |
Coinbase features you should know
Cryptocurrencies offered: Coinbase offers 56 cryptocurrencies for U.S. customers to trade, and 59 on Coinbase Pro, a larger number than many other platforms. For example, eToro offers less than 20, and Robinhood and SoFi Active Investing less than that.
Trading platforms: Coinbase is available in all U.S. states except Hawaii. Coinbase users can trade on two platforms: the original Coinbase platform, which allows users to use U.S. dollars to purchase cryptocurrency, and Coinbase Pro. Formerly known as GDAX, Coinbase Pro has advanced charting functions and allows users to make crypto-to-crypto transactions, as well as place market, limit and stop orders.
Crypto trading costs: Coinbase's fee structure is a confusing combination of elements that depend on two factors:
Coinbase charges a spread of about 0.5% for cryptocurrency sales and purchases; rates may be higher or lower depending on market fluctuations.

Coinbase also charges a fee, the greater of either a flat fee or a variable one depending on the amount purchased and the payment type.
Coinbase gives these fee guidelines for total amount of trade:
| | |
| --- | --- |
| | |
| More than $10 and up to $25 | |
| More than $25 and up to $50 | |
| More than $50 and up to $200 | |
And these fee guidelines for payment type in the U.S.:
| | |
| --- | --- |
| U.S. bank account or Coinbase wallet | |
| | |
| | Up to 1.5% (minimum fee of $0.55) |
| | |
| | |
So if you purchase $100 of bitcoin through your U.S. bank account, the flat fee would be calculated as $2.99 (rather than 1.49%, or $1.49, as the $2.99 is the higher of the two), along with the spread, which is the difference between the bid and ask price of the currency.
By comparison, Coinbase Pro's pricing model is more straightforward. It's based on your monthly trading volume and liquidity of the asset at the time of purchase; if immediately available, you're charged a "taker" fee, and if your order needs to wait for a buyer, you are charged a "maker" fee. With Coinbase Pro, deposits and withdrawals must be made through a bank account; no card purchases are allowed. Wire transfer fees still apply.
For the basic service on the regular Coinbase platform, the transaction minimum is $2, up to a total of $25,000 per day. With Coinbase Pro, trade and balance levels are unlimited, and while withdrawals are initially limited to $25,000 a day, users can request an increase in that amount.
Crypto-to-crypto trading: Coinbase offers more than 60 crypto-to-crypto trading pairs, with more than 40 currencies that can trade for bitcoin, seven currencies that can trade with Ethereum, and 11 currencies that can trade with USDC — a stablecoin that whose price is always equivalent to US$1.
Security and insurance: While cryptocurrency exchanges are not protected by the Federal Deposit Insurance Corporation or the SIPC, Coinbase says that all of the digital currency it holds online is insured. The company says it holds less than 2% of customer funds online, with the rest stored in offline cold storage — away from possible online breaches — and says that if it were to suffer a breach of its online storage, "the insurance policy would pay out to cover any customer funds lost as a result."
The company notes the insurance covers only losses related to Coinbase cybersecurity or employee theft; breaches to individual Coinbase accounts (say, if your password were compromised) are not covered.
Cash balances are held in U.S. custodial accounts, money market funds or U.S. Treasurys. If your funds are held in U.S. banks, they are insured up to $250,000 per individual by the FDIC.
Mobile app: The Coinbase apps for iOS and Android are highly rated by users and include many of the same functions and features as the desktop site.
Coinbase Earn: A novel way to "earn while you learn," Coinbase provides a series of video classes and exams as a way to educate yourself about cryptocurrency trading and 12 of the cryptocurrencies on offer. Users can earn more than $115 worth of cryptocurrencies covered in the classes.
Is Coinbase right for you?
Coinbase is considered one of the top cryptocurrency exchanges in the U.S. The interface for Coinbase basic service is quick and user-friendly, but costs can be difficult to track unless you use the more advanced Coinbase Pro.